Etobicoke, ON
Location
24 Ronson Dr
Etobicoke ON M9W 1B4
Tel: 647 977-9100
Fax: 647 341-5484
etobicoke@spartanfitness.ca
BUSINESS HOURS
Mon - Fri: 10am - 6pm
Sat: 10am - 5pm
Sun: Closed - Summer Hours

---

What's Happening in Etobicoke

Spring 2017!
Check out these smokin' HOT floor model deals in Etobicoke on home gym fitness equipment!
Find more details HERE.
Are you a big fan of rowing?
Get a team together for a good cause and join us in Mississauga, October 2nd for Rowing Thru the 6IX!
Do you LOVE rowing? And want to make a difference? Spartan Fitness Presents Rowing Thru the 6ix in Support of Action Against Hunger. Get the details HERE.
Advance Registration Appreciated!
Join us in the TriFUN - FUNZONE!
Spartan Fitness will be hosting a fun and challenging OBSTACLE Course in the Race FUNZONE! Participate for a chance to WIN a GREAT prize!
** Our ETOBICOKE staff will be hosting our FUNZONE booth/course, which means our Etobicoke location will be closed August 14th. We apologize for any inconvenience. Our Oakville, Newmarket, Vaughan and Mississauga locations are OPEN and ready to help you with our fitness equipment needs.
TriFUN Kids - Triathlon and FUNZONE dates:
OAKVILLE, ON: August 14, 2016
LOCATION: Queen Elizabeth Park Community and Cultural Centre
2302 Bridge Rd., Oakville
More details about the TriFUN Triathlons here
Drop into our clean and no-pressure showroom!
Don't forget your training shoes we encourage you to TRY out all our machines!
      
Floor Models for Sale!! on Now through July 31st!
Lemond G-Force Upright and RT Recumbent Cycles! Priced to move!  See in store for details.
Meet the Manager - Dale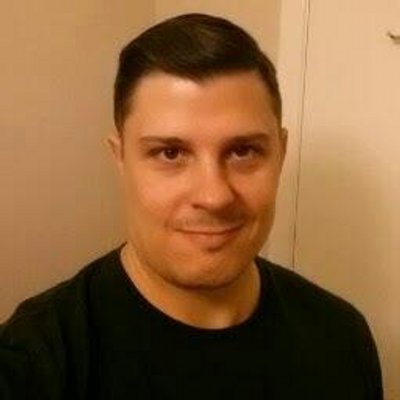 Hi my name is Dale and I have been with Spartan since its opening here in Ontario in late 2012.   I have been in the industry for a little over 15 years and have served my share of clients in almost every major market in the GTA from both a residential and commercial perspective.  I believe that helps me relate to a number of different individuals from both a cultural and personal standpoint.  I always find great pleasure when I am able to help my clients find the right piece of equipment for them at a price that is within their budgets.
 As someone who tries to maintain a healthy lifestyle, I appreciate all of the challenges that come with finding the balance between all facets of fitness and wellness and can provide solutions that I have used to achieve personal fitness goals as well as those that are tried, tested and true.  I believe that at Spartan Fitness Equipment, we truly have a great selection of product that will help you with your cardiovascular, strength training, conditioning and prehab/ rehab needs.
My Spartan Success Story 
Having served my share of clients over the years, there have been many success stories.  One that comes to mind is of a client that had recently lost a spouse to heart failure due to lack of exercise and proper diet habits.  The client had neglected their own health as well because sometimes we tend to share the habits of our spouse and fall into that path.  The individual was now also faced with the fact that he/she had kids to support and the knowledge that he/she had been diagnosed with Type 2 Diabetes.  With the fear that all this presented, the client had been forced into a situation where they now have to make fitness and wellness, the number one priority.
With this knowledge, I had presented different options for this individual and ultimately decided that a treadmill would be a good starting point for him/her.  Walking is a great form of fitness that will help to build a better cardiovascular system and also aid in the weight loss.  I am happy to say, that he/she is doing great and has lost a significant amount of weight and is happier than they have ever been.